Levima Advanced Materials Volunteer Team Visits Zaozhuang Welfare Center for Children
December 22 is the Winter Solstice with misty.
At 9:15 a.m., volunteer team of Levima Advanced Materials, dressed in a uniform blue waistcoat, visited Zaozhuang Zaozhuang Welfare Center for Children. The pickup trucks were filled with charity materials such as diapers, laundry detergent, toilet cleaner and the forth, which purchased with volunteer donation from Levima Advanced Materials employees.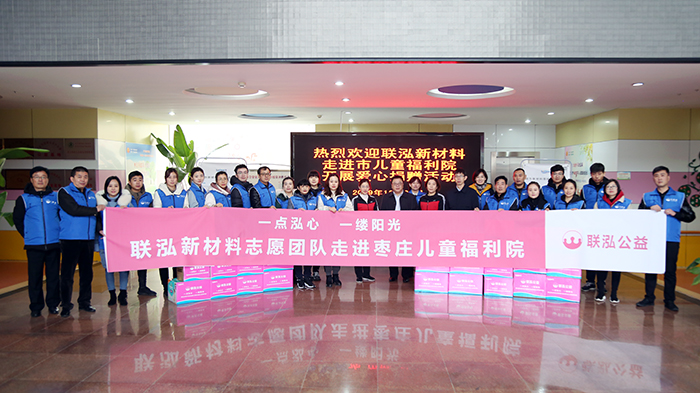 △Levima Advanced Materials volunteers unload charity materials.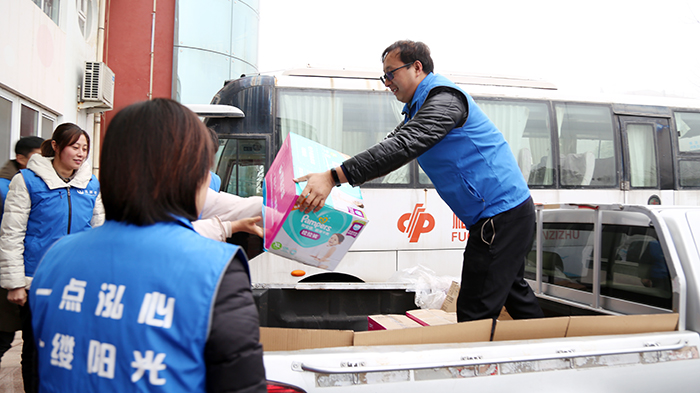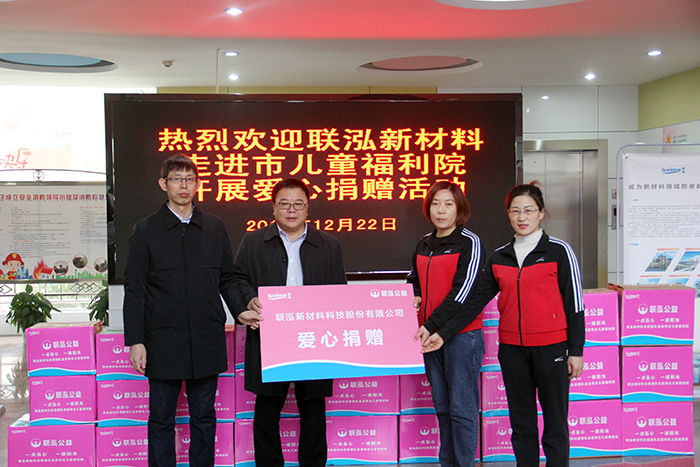 △Levima Advanced Materials makes donation to Zaozhuang Welfare Center for Children
As a leading enterprise in advanced materials industry in Shandong province, Levima Advanced Materials Corporation has been actively integrating social responsibility into the development of the enterprise since its establishment, realizing the same growth of economic benefits and social benefits. "In order to better transmit the positive energy of the enterprise, practice the core values of the enterprise, and promote social responsibility, we encourage and guide employees to actively participate in activities such as helping the poor, caring for the disabled, assisting students and other activities to offer love to the society. This time, the volunteers brought the materials donated by the employees spontaneously, expressing their concern and blessing for the orphans and disabled children." Shao Bo, Assistant President of Levima Advanced Materials Corporation who led the team said that.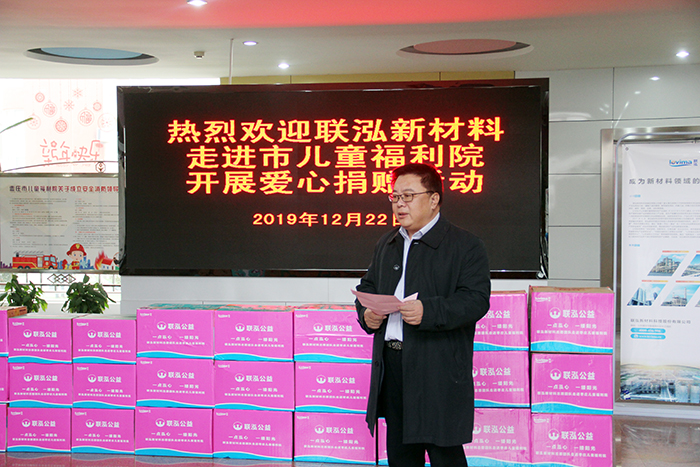 △Shao Bo, Assistant President of Levima Advanced Materials Corporation introduces public welfare activities of Levima

Zaozhuang Welfare Center for Children is a comprehensive welfare center for orphans, abandoned babies (children) and abducted children in the city. More than 60 children live here currently. Besides enjoying the meticulous care from the staff of welfare center, they also need the special care and love of the society.
After unloading the donated materials, more than 20 volunteers, under the guidance of the staff of welfare center, carefully visited the children activity room, the enlightenment education room, the handicraft making room, the multi-sensory training room, etc. to learn more about the children's rehabilitation, study and living conditions. Some children greeted the volunteers warmly.
"I saw some children with physical disabilities, but under the scientific and standardized care of the staff, they have begun to recover slowly. In the future, they need more sustained efforts and help from the whole society. I hope we can do more for these children in the future." Volunteer Qingxiang Li said with deep feelings.
If the first ray of sunlight can give people hope, then the lasting sunlight can make people feel warm. In the future, Levima Advanced Materials will continue to carry out charity activities and organize volunteer teams to visit and accompany children welfare center from time to time, using love to warm their hearts and brighten their world.