PP and EVA Products of Levima Advanced Materials are on List of Shandong Famous Brand Products
  In the 2018 list of Shandong Famous Brand Products published by Shandong Quality Evaluation Association and Provincial Brand Building Promotion Association, the polypropylene (PP) resin and ethylene-vinyl acetate copolymer (EVA) resin produced by Levima Advanced Materials Corporation make their mark.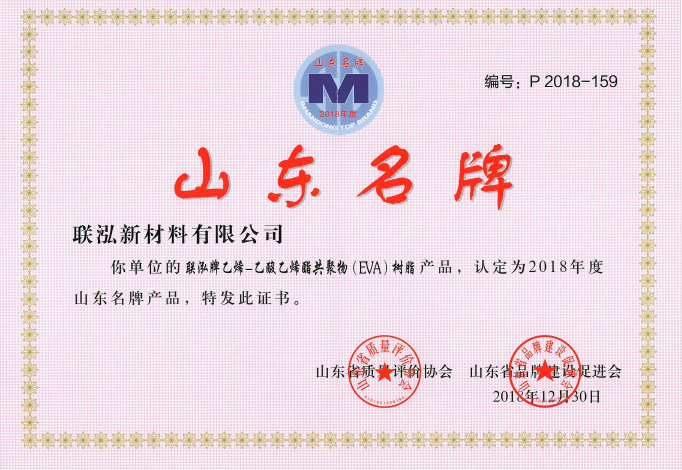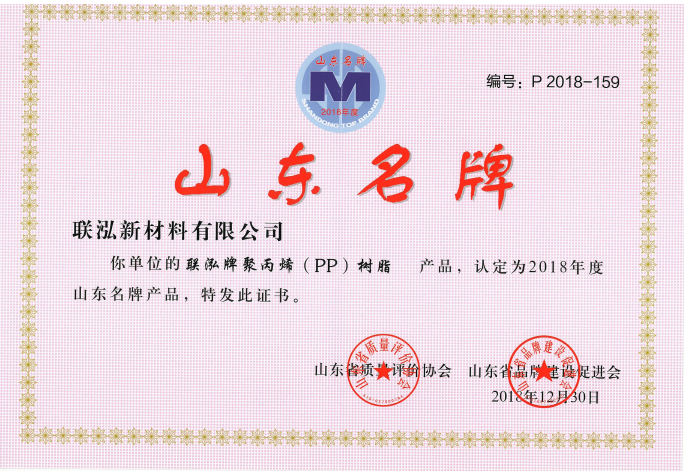 The recognition of Shandong Famous Brand is a key move to vigorously promote the brand strategy in Shandong province. On the principles of Science, Open, Just, Fair, and Free of Charge, the selection adheres to the basis of market-oriented and consumer recognition. A comprehensive evaluation is conducted from the aspects of enterprise production capacity, product quality assurance, personnel quality, technological equipment level, innovation and development capacity, brand development, social responsibility and the like. It's finally determined through qualification verification, material identification, on-site verification, user sampling survey, quality and credit evaluation, soliciting opinions, public publicity and other links. Winning Shandong Famous Brand Products means that the product quality of Levima is in a leading position in the same industry, with high market share and customer satisfaction and broad development prospects.
  At present, in the field of special materials for thin-wall injection molding, the PP-M600 series products independently developed by Levima Advanced Materials account for nearly 40% to the domestic market share of high-end disposable meal box raw materials (reported by SCI99.COM); In the field of special materials for wires and cables, EVA products with high VA content have a leading market share in China; In the field of solar photovoltaic adhesive film, EVA product FL02528 has changed the situation that more than 90% in such industry of China depends on imports.