Another Hit! Levima Advanced Materials Was Listed Among "Top 100 Petroleum and Chemical Private Enterprises in China"
On December 9th, the list of "2017 Top 100 Petroleum and Chemical Private Enterprises in China" was released by China Petroleum and Chemical Industry Federation in Yulin People's Grand Hotels & Resorts, Shaanxi Province. Levima Advanced Materials ranks 40th among listed private companies, which makes it an enterprise model in the field of advanced materials.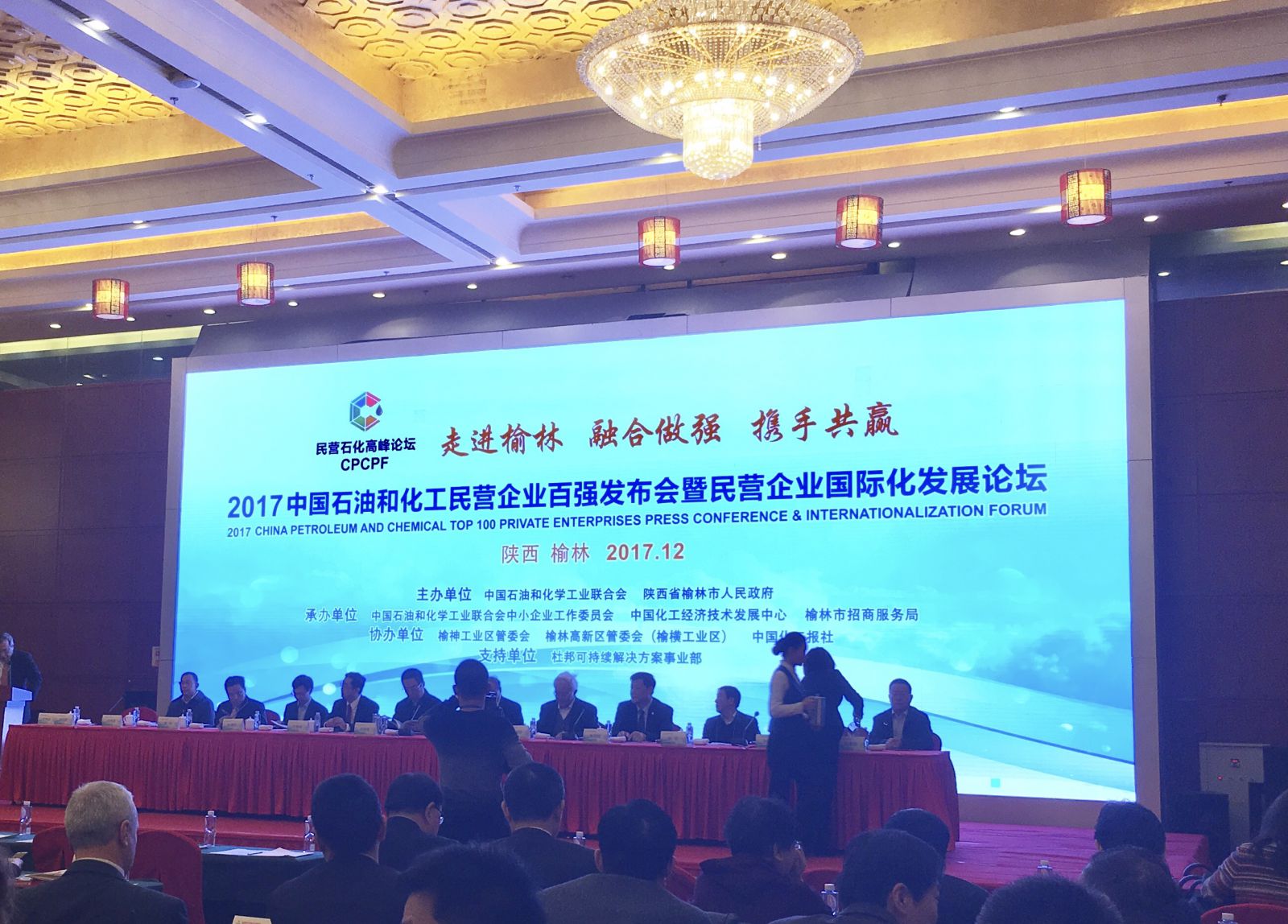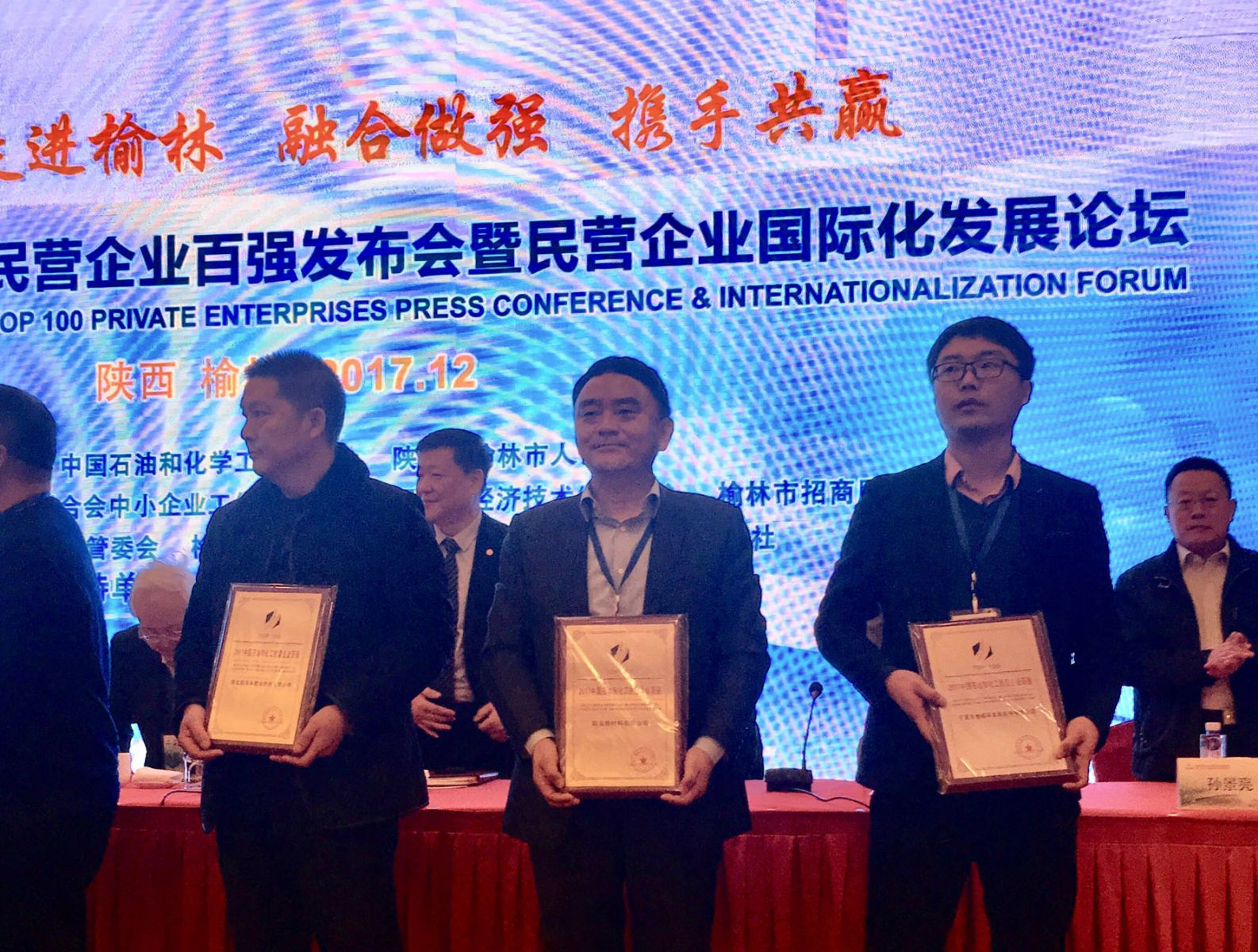 Selected as "Top 100 Petroleum and Chemical Industry Private Enterprises in China" for the first time, Levima Advanced Materials has established a high-end differentiated innovation system in the context of China's "Innovation-Driven Strategy". By constantly adhering to the concept of "market-oriented and full integration of R&D, manufacturing and sales", the company is now the biggest EVA (Ethylene-Vinyl Acetate) supplier in domestic wire & cable market, the biggest PP (Polypropylene) manufacturer in the field of high-end disposable food containersas well as a mainstream supplier of domestic EOD (EthyleneOxide Derivatives) products (according to Phoenix New Media). Its products are widely used in daily chemicals, textile, construction, road and bridge construction, automobiles, leather, photovoltaic, cables, painting and other fields. Strongly recognized among its customers by its first-class product quality and superb technical services, Levima has set an example of supply-side reform and of industry transformation & upgrading, contributing in promoting related transition from old to new growth drivers. In May 2017, it has successfully received a strategic investment from Chinese Academy of Sciences Holdings. This partnership has been built on the complementary advantages of both sides, enabling the fully integration of their "innovation chain, industry chain and capital chain". Together with its shareholder, Levima is planning to establish an "CAS (Chinese Academy of Sciences) Advanced Chemical Materials Alliance for Technology Innovation and Industrialization". A high-tech transformation platform as well as an industry support fund will be created accordingly. All these strategic moves will accelerate the innovation development and industrialization process of advanced materials industry, which will consequently boost local economy.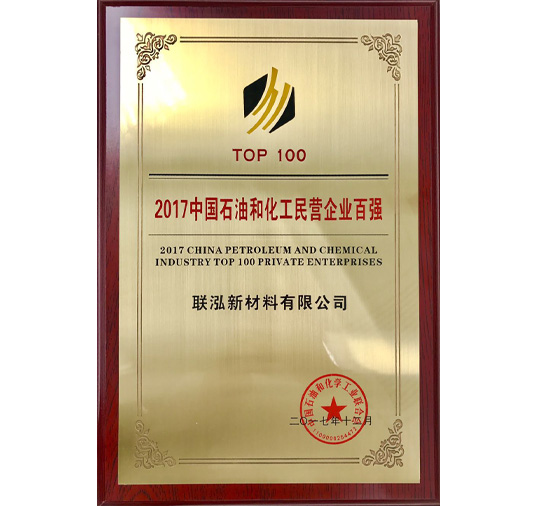 It is reported that since firstly published in 2014 by China Petroleum and Chemical Industry Federation, the Top 100 list has been receiving increasing attention from the industry, Chinese government and related associations. The application, evaluation, release of this award is characterized by rigorous processes and requirements. Organized once a year, it is regarded as the most authoritative appraisal within oil and chemical industry. All previous listed companies have been acting as important forces in petroleum and chemical industry, performing important roles in "maintaining stable growth, making structural adjustments, promoting transformation and increasing benefits". These enterprises have set a good example for the transformation and upgrading of private companies within sector and as a result, have increased social influence of private enterprises in oil and chemical industry.

In this year's conference, not only have organizers released the "Top 100 Petroleum and Chemical Private Enterprises" list, presenting a profound analysis of achievements and existing problems in large private companies. but also invited guests from the Ministry of Industry and Information Technology and from Ministry of Science and Technology who gave their reports on current policy situation. In addition, three other seminars wer" held during the whole event, including "High-end Energy and Chemical Industry Development Forum", "Forum on Corporation between Multinationals and Top 100 Private Enterprises in the Aim of Building a Green Supply Chain", "International Forum on Standardization and Security Management of Chemical Enterprises", attracting more than 300 executives and honored guests from both domestic and foreign petrochemical enterprises.
China Petroleum and Chemical Industry Federation was established in Beijing on April 28th, 2018 and is a national, comprehensive social intermediary organization with certain service as well as management functions in petroleum and chemical industry. It unites industry forces internally and represents China's petroleum and chemical sector externally. By strengthening cooperation and exchanges with its foreign counterparts, promoting technological progress and industry upgrading, it has successfully improved the overall level of domestic oil and chemical industry. At present, it has 41 professional associations and more than 300 enterprise members., covering about 70% of industry.